Our Services
Remote DBA

Efficient administration of enterprise data can be extremely challenging for Organization as it needs to keep their database up and running 24/7 and finding a highly skilled resources. Rolup MS SQL Server Remote DBA is here to help organization to overcome this challenge.
Our Clients take advantage of Remote Database Administration and Consulting services offered by our team of experienced Microsoft Certified Database Administrators. Rolup Remote DBA Service can assure your enterprise database has uninterrupted monitoring and proactive database administration service available through out the clock.

Our Service Includes:
End-To-End Database Administration
Implement and manage the best backup and recovery solution
Disaster recovery planning
Installation and Patch Deployment
Performance and Query Tuning
Frequent Health Check
Implement and manage industry best practices
Why Rolup Remote DBA ?
Our Staff's are Industry Certified with years of experience
On Site assistance as required
Cost effective yet provide top-notch service
24 x 7 support
Free Database Health Check
No Fixed Contracts
DataWarehouse Development
Rolup's Certified Consultants have years of experience in delivering a data warehousing solution and offer our clients top-notch consulting in each phase of a DataWarehouse Project cycle.
Our Services
Requirements Gathering & Analysis
Solution Architecting
Data Modelling
Design Methodologies
DW Schema Design
DW Integration
DW Performance Tuning
Requirements Gathering & Analysis
ETL Design
ETL Development
ETL Enhancement
Performance Tuning
At Rolup we commited and focused to develop and deliver a high performance Data-Flow Systems using Custom Developed Tools and Microsoft ETL tools like DTS packages/Integrations services.
Data Migration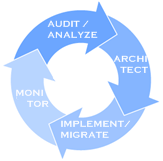 Data Migration has become one of the challenging and routine task for many oragnization these days, we help our clients to overcome this challenge!
Our migration methology ensure the smooth data transition from source to the desitination system. We have years of experience migrating data into MS SQL Server from various source DBMS including Oracle,DB2,Sybase..

Our Design Methodology:
Requirement Gathering and Analysis
S-D Mapping and Design
Provisioning
Data Cleansing and Pre-Migration Test
Data Migration
Validation
SQL Training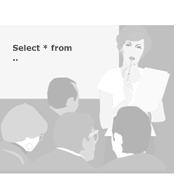 Need Training in SQL Programming and MS SQL Server Database Administration? We offer the following comprehensive onsite training classes which is designed to introduce skills required to write a basic SQL Script to general Database Administration.
T-SQL Training (Basic - Intermediate)
Introduction to SQL Query Tools
Retrieving Data
Grouping and Summarizing Data
Querying Multiple Tables
Working with Subqueries
Data Modifications
Introduction to T-SQL Programming Objects
Database Administration(Basic - Intermediate)
Introduction to SQL Management Studio / Enterprise Manager
Managing Databases and Files
Backup and Recovery
Managing Security
Monitoring SQL Server
© 2016 - rolup